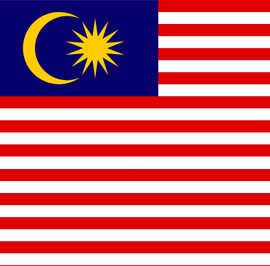 Year Joined: 2010 | Membership: Full Member
Governance and stewardship.
Malaysia's health policy is intertwined with the goals for national development, rural development, and socio-economic equity between ethnic groups.
Malaysia's health sector is guided by a series of ten-year and five-year plans known as the Outline Perspective Plan (OPP) and the Five Year Malaysia Plan, respectively. The fourth OPP (2011-2020) and the tenth Malaysia Plan (2011-2015) are currently operational.[1] Policy making in Malaysia is also guided by a national long-term plan. The current long-term plan is Vision 2020, which was launched in 1991 and calls for Malaysia to be a fully developed country by 2020. The Vision for Health is "to develop a nation of healthy individuals, families and communities, through a health system that is equitable, affordable, efficient, technologically appropriate, environmentally adaptable and consumer-friendly, with emphasis on quality, innovation, health promotion and respect for human dignity, and which promotes individual responsibility and community participation towards an enhanced quality of life."[2]
Between 2001 and 2005, the Malaysian National Health Accounts project created a system for classifying and coding health expenditure data according to sources, providers, and functions.
Since the rise of private health sector in the 1980s, there has been an ongoing drain of doctors and specialists from the public to the private hospitals. In order to retain doctors in the public sector, better allowances have been introduced, especially for those serving in rural areas.In 2009, the MOH introduced a concept paper entitled "1Care for 1Malaysia: Restructuring the Malaysian Health System," which outlines a broad strategy for redefining the manner in which the health system operates. It emphasizes the move of the MOH towards governance and stewardship of the health system. Under this plan, the daily care of patients would be transferred to an autonomous Malaysian Health Care Delivery System (MHDS), which would integrate public and private health care providers and services. This move would allow for more competition between providers with the goal of eliciting higher quality of care and greater efficiency. In order to facilitate this process, health financing would be restructured into a mandatory social health insurance (SHI) fund that would be publicly managed on a not-for-profit basis. SHI premiums were estimated at 9.5% of household income, which would come from the government, the employer, and the employee.
[1] Ministry of Health Malaysia 2009
[2] Merican, Rohaizat, Haniza
Country Core Group Representatives
Rozita Halina Tun Hussein
Senior Deputy Director, Planning Division, Ministry of….
Malaysia is one of the founding members of the JLN. Members of the Malaysian delegation contributed to the following knowledge products:
Primary Health Care (PHC) Measurement for Improvement Indicator Inventory
Engaging the Private Sector in PHC to Achieve UHC: Advice from Implementers to Implementers
UHC Primary Health Care Self-Assessment Tool
Open Health Data Dictionary
Software Comparison Tool
Connecting Health Information Systems for Better Health
Determining Common Requirements for National Health Insurance Information Systems
Toolkit for Medical Audit Systems: Practical Advice from Implementers to Implementers
Costing of Health Services for Provider Payment: A Practical Manual
Costing Manual: Online Course
Costing Manual: Tools & Templates
Financing and Payment Models for Primary Health Care: Six Lessons from JLN Country Experience
Compendium: 12 country approaches to covering poor and informal populations to achieve UHC
Malaysia: Approaches to covering poor, vulnerable, and informal populations to achieve UHC
Private Sector Engagement Summary Report
Health Benefits Policy Summary Report
Primary Health Care Measurement for Improvement Toolkit
Practical Guide to Strategic Communications for UHC and Planning Tool
Governing to Improve Quality Toolkit
JLN Population Coverage Technical Initiative Workshop Summary
JLN IT Initiative at AeHIN Conference in Bali
In 2018, representatives from Ethiopia participated in the Leveraging Resources for Efficiency, Fiscal Policy for Public Health, Leveraging Resources for Efficiency, and Domestic Resource Mobilization collaboratives.