Year Joined: 2012 | Membership: Full Member
Reaching the informal sector
Morocco's constitution and national health plan envisions a health system available to all, distributed equitably across the country, providing high-quality care, and universal coverage.

The government of Morocco approved two reforms in 2005 to expand health insurance coverage. The first is a payroll-based mandatory health insurance plan for public-and formal private–sector employees to extend coverage from the current 16% of the population to 30%. The second creates a publicly financed fund—RAMED—to cover services for the poor.
Both reforms aim to improve access to high-quality care and reduce disparities in access and financing between income groups and between rural and urban dwellers. In 2011 Morocco declared a right to health and health coverage for all in its constitution. Today, close to 62% of the population is covered. However, out-of-pocket expenditures remain high, accounting for over half of total health spending.
Morocco, through accession to the 2030 global health coverage pact, signed in September 2018 in Salalah-Oman, has achieved a 90% medical coverage rate by 2021, through the implementation of implementation of Law 98-15 on compulsory health insurance for self-employed professions, which constitutes nearly 32% of the total population.
Country Core Group Representatives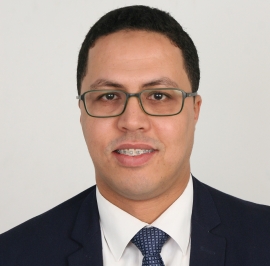 Abdelouahab Belmadani
Directeur, Direction de la
Planification et des Ressources…
Morocco joined JLN in 2012 and became a full member in March 2019. Representatives from Morocco contributed to the workshop on the Equity in Universal Health Coverage: How to Reach the Poorest publication.
In 2017, delegates from Morocco participated in the People-Centered Integrated Care (PCIC) collaborative.
Implementing the JLN's Knowledge
As part of the symposium held on the 3rd anniversary of RAMED, March 13-14, 2015, JLN delegates from Egypt, India, Philippines, and Ghana shared their experiences on assessing progress toward universal health coverage.
In 2017, two case studies on Health Care Delivery Policy and Regulation of Primary Health Care in the Private Sector were completed as part of the PCIC collaborative.