Domestic Resource Mobilization
About the Collaborative
The challenge of how to successfully mobilize domestic resources for health is shared among low-, middle-, and high-income countries and presents multiple possibilities for joint learning. There are many ways that this challenge plays out across contexts – some countries are transitioning from external financing, while others are experiencing an economic downturn or internal conflict, and still others are searching for ways to increase political momentum for health reform.
The overarching objective of the Domestic Resource Mobilization (DRM) collaborative is to deliberate the challenges that countries face when mobilizing domestic resources for health as they move toward Universal Health Coverage (UHC). By exploring ways to mobilize domestic resources for health, countries can decrease the health sectors' reliance on external aid and out-of-pocket funding, which can have large positive impacts on the sustainability, equity and efficiency dimensions of UHC.
Launched in 2017, the Domestic Resource Mobilization (DRM) collaborative is the second collaborative and thematic area — after the Leveraging Resources for Efficiency collaborative — under the JLN Health Financing Technical Initiative. The DRM collaborative is a community of more than 100 practitioners from 19 countries who share knowledge and provide peer support to improve the domestic mobilization of resources for health care.
In phase I (2017-2020), The World Bank and the Global Financing Facility for Women, Children, and Adolescents (GFF) partnered to create technical content, provide strategic guidance and review, facilitate discussions, and share cross-country knowledge and expertise on DRM for health. Upon the completion of active knowledge production in phase I, the DRM collaborative has shifted learning modalities from a collaborative engaged in active knowledge production into a collaborative structured more on implementation of the knowledge products and as a community of practice. Now in phase II, the DRM collaborative (which commenced in 2020) supports member countries with knowledge adaptation, effectively serving as a bridge between the completion stage of knowledge products and the implementation stage of these knowledge products. Members are engaged in a community of practice (CoP) aimed at supporting adaptation and implementation of the knowledge products of the collaborative (click here for more information about the DRM collaborative CoP, sign-in required). As of July 2020, the DRM collaborative has also partnered with the The Global Fund to fight AIDS, TB, and Malaria (GF) to support in-country application of the knowledge emerging from the collaborative.
Global Financing Facility (GFF)
In April 2018, and in recognition of the challenges that many countries face in the mobilization of domestic resources for health care, including the financing of interventions to support reproductive, maternal, neonatal, child and adolescent health (RMNCAH), the Global Financing Facility for Women, Children, and Adolescents (GFF) partnered with the DRM Collaborative to integrate Global Financing Facility country participants into the DRM Collaborative's community of practitioners. The partnership has provided a rich collaboration between a diverse set of low- and middle-income countries across Asia and Africa that are seeking ways to mobilize domestic resources for health across various contexts, including countries that are donor dependent within health and other sectors, experience various stages of economic growth, and/or countries that are classified as facing development challenges such as fragility, conflict, and violence. The DRM collaborative aims to create materials that are adaptive for various low- and middle-income contexts, some of which are available in French.
Past Collaborative Work
The knowledge products created under the DRM collaborative have been co-produced by the country members and the facilitation team to help countries use their own historical budget data and an evidence based approach for health policymakers to communicate and interact with budget authorities and other key stakeholders. This approach uses relatable economic arguments at various stages of the budget cycle, as well as promotes a deeper understanding among health policymakers on communicating to their budget and finance counterparts. It fosters a shared understanding among finance and health policymakers on the ways that fiscal space for health can be improved using various DRM policy options such as reprioritization. It also helps with an increased recognition of the competing demands and opportunity costs for these resources, as countries continue their efforts to mobilize domestic resources for health during various periods of economic growth and economic setbacks.
Making the Case for Health: A Messaging Guide
Narrative Summaries on Public Expenditure for Health
Narrative Summaries on Public Expenditure for Health  – The DRM collaborative created narrative summaries to help Ministry of Health policymakers effectively analyze and present evidence-based arguments for investment in health to their Ministry of Finance counterparts using their own budget data and supplemented with global resources. The concise analyses explore how trends in data are related to within-country policy dialogue and/or health financing reforms. Each narrative summary shares a country experience and demonstrates how countries can use historical evidence for policy dialogue.
Paired with any of the additional DRM collaborative products such as the Messaging Guide: Making the Case for Health or other Policy Dialogue Toolkit resources (accessible to myJLN users), narrative summaries can be used by policymakers in Ministries of Health to engage in policy dialogue with their counterparts in their respective Ministries of Finance.
Several DRM collaborative member countries (and also some non-member countries using DRM collaborative knowledge products) are in the process of compiling their historical budgetary data and putting it together as a narrative summary in a standardized format. Narrative summaries will be available here for download as and when completed and made available by countries.
Co-produced by country members and the World Bank technical team, narrative summaries are useful for policymakers who are seeking to identify and understand historical health financing trends in their country budgetary data. Country members interested in developing a narrative summary for their country are requested to contact JLN@worldbank.org
Dynamic Inventory of DRM Resources and Efforts
Dynamic Inventory of DRM Resources and Efforts – The Dynamic Inventory of DRM Resources and Efforts was created to bridge a gap in the current discourse between Ministries of Health and Ministries of Finance, providing an easy-to-access compilation of existing resources, including existing databases of such efforts, case studies, and other tools. A living document, the Inventory will be updated when additional resources are identified, and as new experiences with DRM for health unfold. To complement this effort, the JLN DRM collaborative is also collecting country experiences on DRM for health that will be published as "Practitioner Perspectives: a JLN blog series" on the JLN website. Do you have country experience in moving forward DRM reforms that you would like to share? Has your country used any of the databases listed in the Dynamic Inventory of DRM Resources and Efforts or found others useful? In what context were they useful, and what tips would you give other practitioners on how to make best use of these resources?
Please email JLN@worldbank.org to share your experiences.
On Prioritizing Health
On Prioritizing Health: A Background Analysis – This knowledge product is background reading material developed during the course of the DRM collaborative's discussions.
On Prioritizing Health: A Background Analysis includes a global review of health share of public spending across 20 low, middle, and high-income countries, to identify successful cases of reprioritization. Subsequent efforts based on this analysis can focus on a deep dive for a sub-set of countries that have sustained recent reprioritization efforts toward health.
​Participating Countries
The following countries participate in the DRM collaborative: Bangladesh, Cambodia, Cameroon, Côte d'Ivoire, Ethiopia, Ghana, India, Indonesia, Kenya, Lao PDR, Malaysia, Mongolia, Myanmar, Nigeria, Senegal, South Korea, Sudan, Uganda, and Vietnam.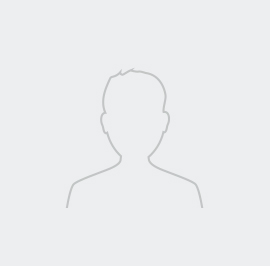 Ajay Tandon
Senior Economist, The World Bank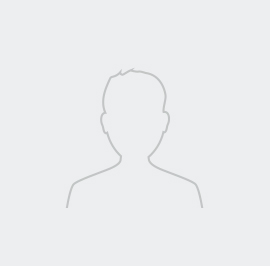 Maria Eugenia Bonilla-Chacin
Lead Economist, The World Bank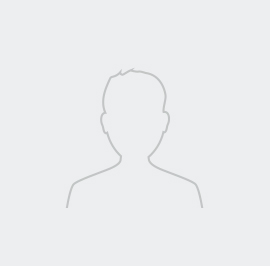 Patrick Hoang-Vu Eozenou
Senior Economist, The World Bank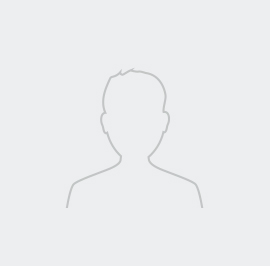 Ali Hamandi
Young Professional, The World Bank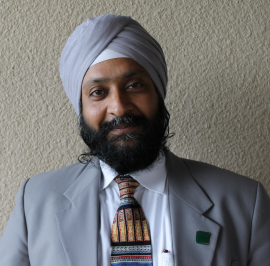 Somil Nagpal
Senior Health Specialist, The World Bank
Aditi Nigam
Consultant, The World Bank
Danielle Bloom
Consultant, The World Bank
Lauren Oliveira Hashiguchi
Consultant, The World Bank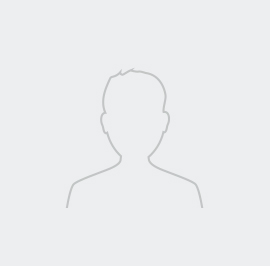 Jewelwayne Salcedo Cain
Consultant, The World Bank